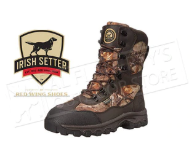 A good hike requires a few necessities. Without them, an enjoyable walk in the woods quickly turns into an exercise in misery and discomfort. You need to prepare for all kinds of weather by having the right clothing. You need food, a backpack, a first-aid kit, and of course, a destination.
At the top of your list for hiking equipment in Toronto, ON, whether it's a short trek through a park or a multi-day excursion, has to be a good pair of boots. After all, it's your feet that are going to carry you there and back and do all the hard work along the way.
Once you have the best boots you can afford, choose the rest of your hiking equipment in Toronto, at a shop such as Al Flaherty's. We've helped a good many hikers hit the trail for adventure, and these are some of the things they've carried with them.
You always need a reliable hatchet, knife, or multi-tool because you know that at some point, you're going to want to cut something. A good pack is essential for carrying your gear, so make sure you get one that's big enough, sturdy, and fits well. An ill-fitting pack is only surpassed in discomfort by the wrong boots, so choose the right one. Depending on how long you plan on hiking, you may need a tent, sleeping bag, and stove. Plan well and make sure you're ready.
Recent Posts
Heading out for a day hike is a healthy way to exercise and explore nature. To determine what piece …

There is a lot of excellent, reasonably priced carp gear in Toronto, ON, available on the market. …