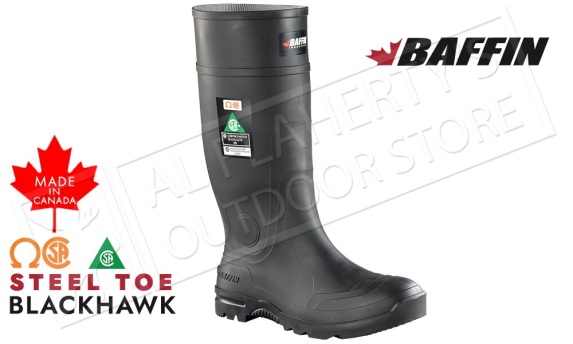 As the weather makes it more comfortable to go outdoors and fish, anglers are gearing up. Of course, a successful fishing trip depends on having the right gear and tools--this includes what you wear.
In Toronto, ON, sporting goods stores have a wealth of equipment on sale. The "wearables" in your kit can be overlooked, but they are just as essential as your rod, bait, and tackle. Things like waders and boots will minimize the risk of injury and protect you from the elements. They'll allow you to keep your footing while walking near or in the water, and they can also keep you dry and stave off the onset of hypothermia. If you need to pick up a new set of wearable equipment, here are some tips to remember.
Choosing Waders
Anglers use waders to maintain control while they are walking through rivers and streams. Waders go over your clothing, and they're designed to maintain your comfort and efficiency while you're in the water. They are available in different heights, ranging from hip-length to suspenders-like garments that go as high as your chest.
The most popular materials for waders are neoprene, rubber, nylon, and polyester. Neoprene is preferred for colder hunting areas, while rubber is praised for its strength and durability. If it's warm where you are fishing, you might appreciate a set of waders that are made from nylon or polyester, as they are breathable.
A Few Words on Fishing Boots
Next to waders, fishing boots are also necessary. The currents in rivers can be swift and strong, so you will want boots that provide a sure grip while you are moving or standing. The most popular materials for fishing boots are rubber and felt since they offer a good grip over rocks and mud.
As you can guess, this type of footwear has many different styles. The most popular type of fishing boot incorporates a hiking boot-style, with sneakers-style and work boots following closely. If you are having trouble picking a style, then consider where you are fishing. Rocky rivers and muddy terrain will call for hiking-style boots, while slow-moving water with little debris might call for the comfort afforded by sneaker-style boots.
As you can see, what you wear should be considered when gathering fishing tools and accessories. Visit your local sporting goods store to learn more about finding the right equipment.
Recent Posts
The shotgun is one of the most recognizable firearms on the market due to its adaptability for hunt …

For many who are not knowledgeable in the firearm department, ammunition in Toronto, ON, can be an …