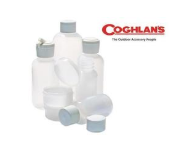 Camping has come a long way from the days of wool, leather, and wood. Today's campers have access to the latest fabrics and materials such as nylon, Gore-Tex, and aluminum for their gear.
Some things stand the test of time, however, and haven't changed all that much by the never-ending march of technology. We have the latest camping equipment in Toronto, ON, at Al Flaherty's, and we also have the tried-and-true equipment. We've decided to take a look at some of the traditional gear in this post so you can add it to your checklist when you decide to tackle the great outdoors.
Let's say you've found the perfect spot to pitch your tent. Whether it's the latest mountaineering tent or something you've had for years, you will still need pegs to hold it to the ground, and a canvas tarp will make an excellent groundsheet.
What's a campsite without a campfire? How would you roast hotdogs and s'mores? You need a hatchet to chop your firewood, and if you're feeling adventurous, you can get the blaze going by using a flint fire starter kit instead of matches.
As you can see from this limited glimpse, the list of traditional camping equipment in Toronto that you are going to need is made up of many small but mighty items that make any outing fun.
Recent Posts
Heading out for a day hike is a healthy way to exercise and explore nature. To determine what piece …

There is a lot of excellent, reasonably priced carp gear in Toronto, ON, available on the market. …